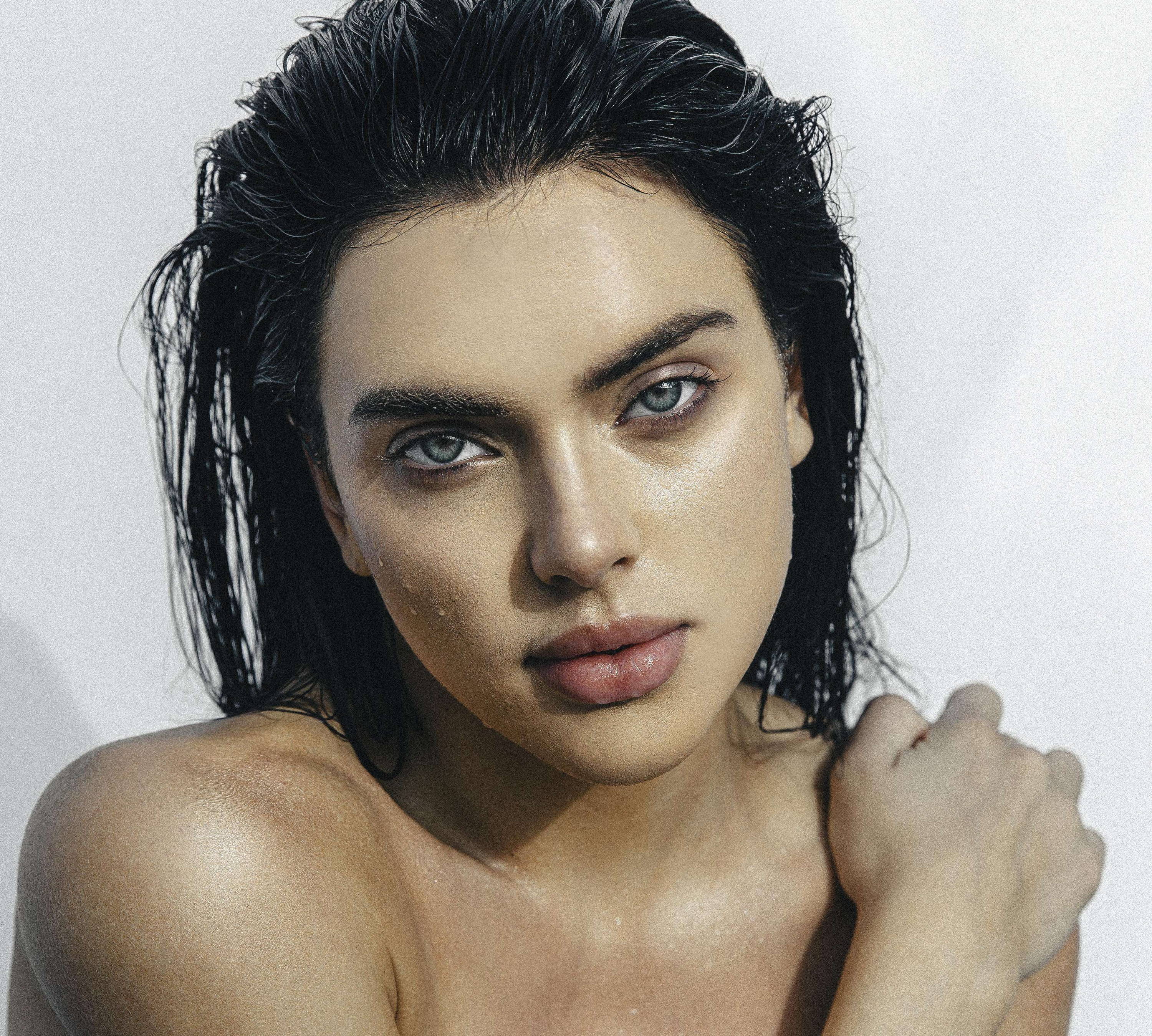 House Calls & On-Location Services
We have always offered our services in the comfort of your own home, or at the location of your choice in the Los Angeles area, including film sets, hotels, and group facial events. Please contact us for pricing for this service.
Szamosszegi Signature Facial
The Szamosszegi Signature facial is our namesake personalized facial treatment, created to give your skin a clear, smooth, healthy, and enhanced glow.
Starting with a skin consultation, we customize a facial treatment based on your skin type. We start with a facial steam while cleansing to remove surface impurities, and an exfoliation tailored to your skins needs, which helps to remove the top layer of dead skin cells to help reveal fresh and radiant skin. Depending on your needs, a round of gentle, yet thorough extractions will follow, which will clear pores of dirt, oil and debris. LED light therapy is used based on what your skin specifically would benefit from, we will apply topical serums to boost your skins radiance before we start follow the customized oxygen treatment, in which we infuse a blend of antioxidants to target your skins needs. The final treatment is a personalized Hydrojelly mask chosen specifically for you, which will leave your skin with a radiant and healthy glow. We finish your facial by applying serums and/or moisturizers to leave your skin refreshed and glowing.
HydraFacial technology cleanses, extracts, and hydrates skin while infusing highly-effective serums tailored to your specific skin needs. This unique process helps improve the appearance of several skin concerns, including fine lines and wrinkles, skin firmness, texture, and pore congestion. Suitable for all skin types, this rejuvenating treatment is gentle, non-invasive, and effective immediately.
A basic treatment starts with a water-based solution being blasted onto the skin to break up the topmost layer of dead skin cells. Using the spiral suction tip of the HydraFacial device, the dead skin cells and surface debris are lifted away, providing a gentler method of extraction. Next, a chemical solution can delivered in the same way, increasing the depth of exfoliation. The final steps involve the same pressurized delivery of treatment serums customized to the needs of the skin. Because all steps are delivered in a hydrating, water-based solution, the HydraFacial delivers an impressive amount of plumping hydration to the skin when compared to a more traditional microdermabrasion treatment.
We follow all of our HydraFacial treatments with LED light therapy, and follow with the application of serums to boost your skins radiance.
Starts at $300 | 60 Minutes
This facial is designed for clients with acne-prone and congested skin. This deep cleansing facial was created to help give you the clear skin that you deserve. Starting with a skin consultation, we will figure out the skin goals that you are looking for, and answer any questions you have.
The treatment starts with a customized exfoliation based on your skin. We will get rid of excess dirt, oil and debris in your pores. We then will do gentle, yet effective extractions to help clear the way for more clarified and even skin, after which we will infuse acne fighting ingredients into an oxygen treatment to make sure your pores stay clear and prevent future breakouts. We will also perform other treatments during this facial. This treatment is one of our most customized, because each person sometimes needs a different form of treatment. During the initial consultation we will discuss with you what would best suit your skins needs, which can include a variety of methods. If you are interested in this particular facial please allow extra time for our skin consultation.
This facial treatment, uses the power of Vitamin C, the known blemish and dark spot fighter, and its incredible antioxidant properties. The C Brightening Facial was created to even out skin tone, improve the appearance of skin elasticity, and give your skin the healthiest glow possible.
This treatment starts with an enzyme exfoliating solution, helping to bring out the skins natural glow, followed by a series of careful extractions. We then begin a highly potent Vitamin C infused oxygen treatment. A pure dose of Vitamin C is applied to a mask during this process to enhance the benefits of the treatment. If needed, as an add on, we can apply a brightening Hydrojelly mask to boost the effects of the treatment.
Your skin will be left radiant and glowing, while the Vitamin C continues to work even after you have left our clinic.
Starting with a thorough and deep cleanse, we utilize a Glycolic, Salicylic, and lactic acid peel to rejuvenate aging skin, and to minimize acne and pigmentation. A serum based on your skins needs will be infused into your skin with and Ultrasonic device for maximum effectiveness and absorption. We then incorporate LED light therapy to reduce and eliminate the appearance of fine lines, wrinkles, and dark spots. We the apply an illuminating Hydrojelly mask, which will enhance the skins luminosity, radiance and glow, leaving your skin with a diminished appearance of pores, and reinforced moisture barrier for a skin-smoothing glow. With a combination of Hyaluronic Acid infused into an oxygen treatment to help restore hydration and plump the skin. Your skin will be left with the gorgeous Mindi Walters glow that everyone will notice.
Breakouts always happen at the worst time and no one has time for that. Get your problem skin under control fast. This 30 minute treatment includes a Lactic Acid peel to remove toxins, dirt, and excess oil from the skin, leaving it looking younger and firmer than before. Blue LED light therapy eliminates acne-causing bacteria from the skin and decreases the inflammation associated with acne. A custom Hydrojelly mask may be added for more radiant results
Sometimes life gets hectic, but that's no reason to neglect your skin. Our "Glow and Go" treatment will give you beautiful skin in only 30 minutes. Treatment includes Red LED light therapy to plump the skin by increasing collagen production and protecting skin from free radical damage. Radio frequency treatment tightens skin, reduces wrinkles, stimulates collagen, increases elastin production as well as improving blood circulation. We may add a custom Hydrojelly mask and oxygen therapy to enhance results.
✕